Old tradition on the cutting edge
Maximum naturalness with the highest culinary enjoyment. As an organic food manufacturer, this claim places us among the suppliers of a premium range of pasta products of which we are truly proud.
According to our principle "First in - First out", we do not believe in long storage periods.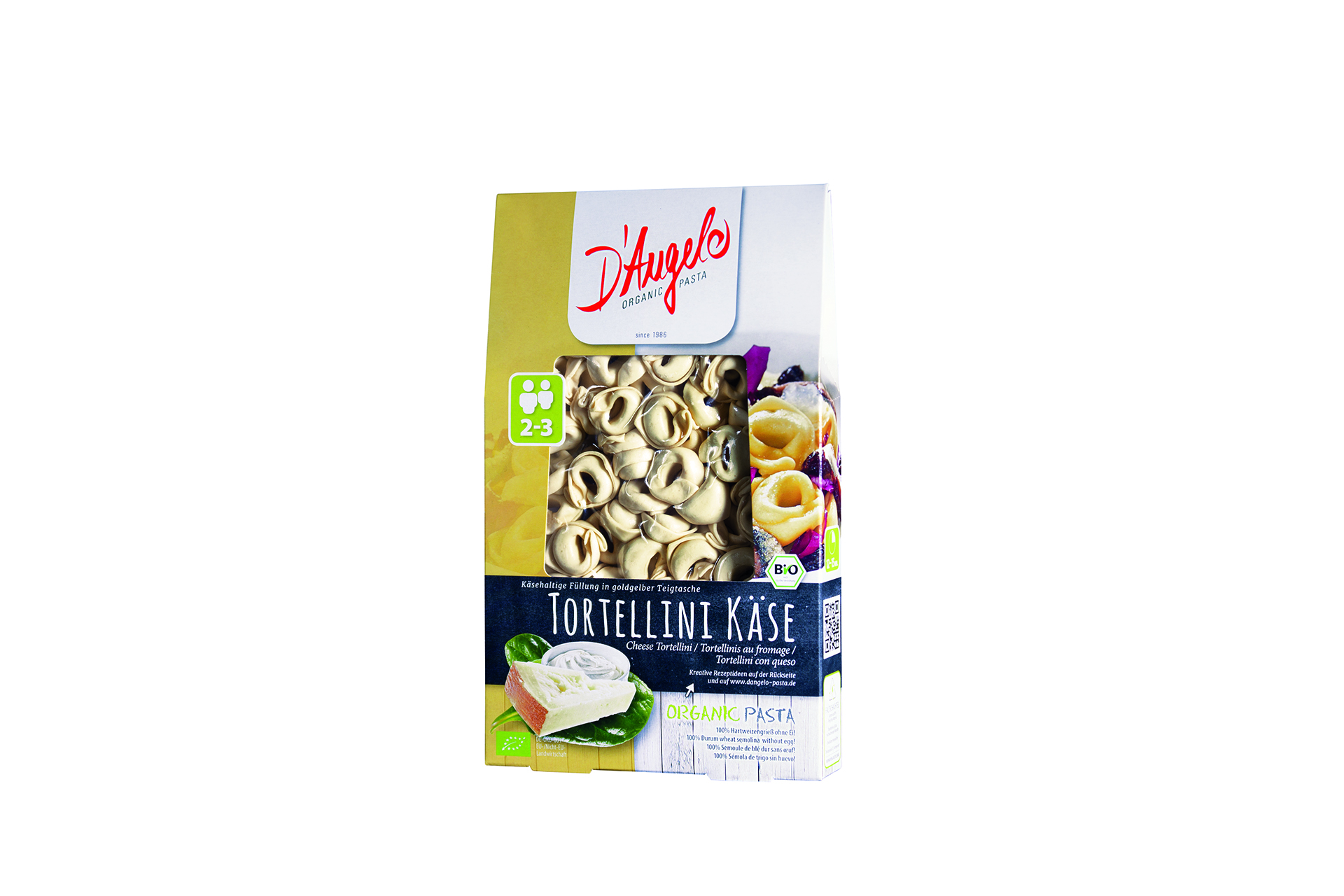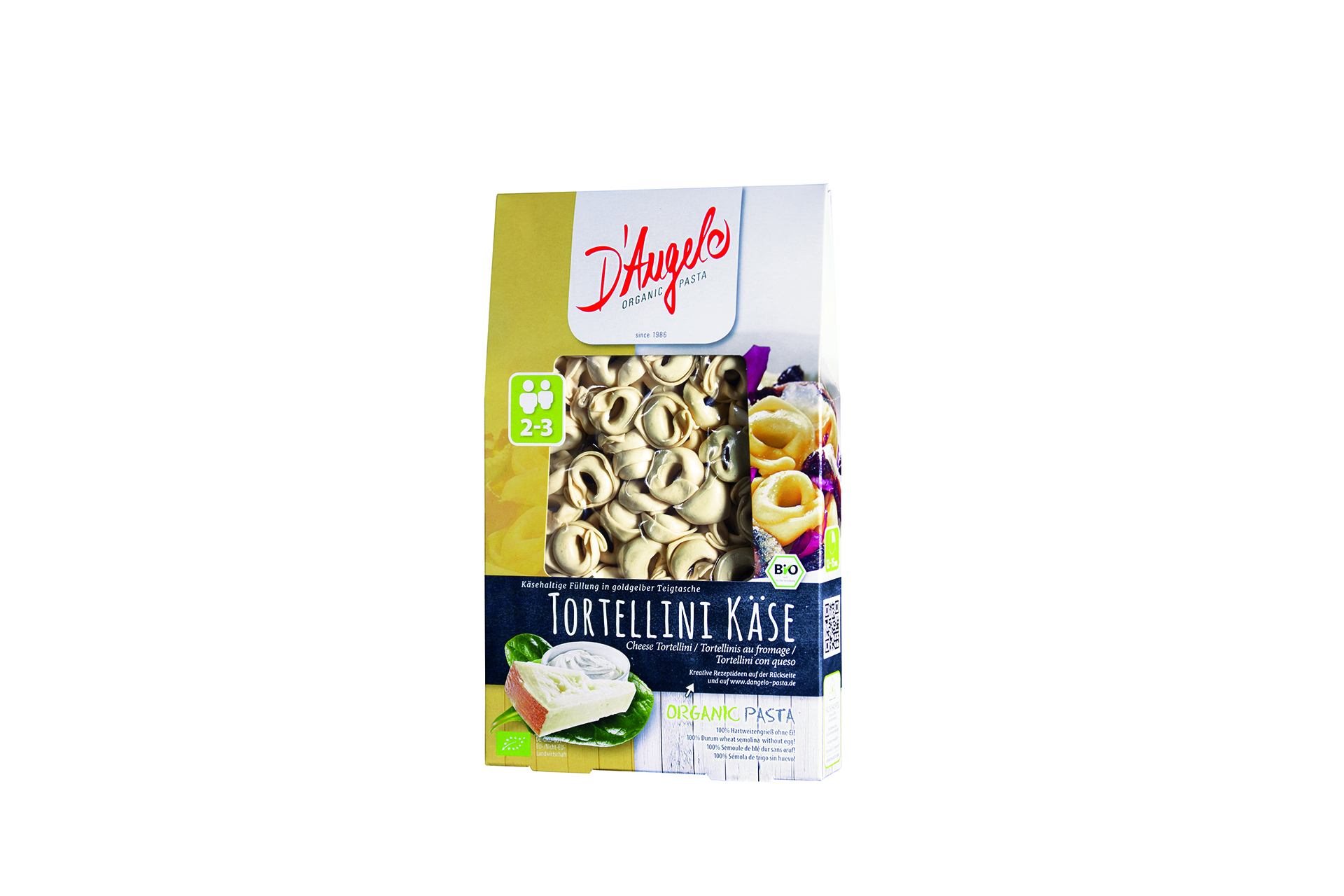 Tortellini cheese
small, fine, noble. these cheese tortellini can be quite sure of themselves. The velvety-aromatic consistency of the pasta, presented in your favourite shape, hides a little delicious secret made of cheese. discovering it will be a great experience for all connoisseurs, so let's go.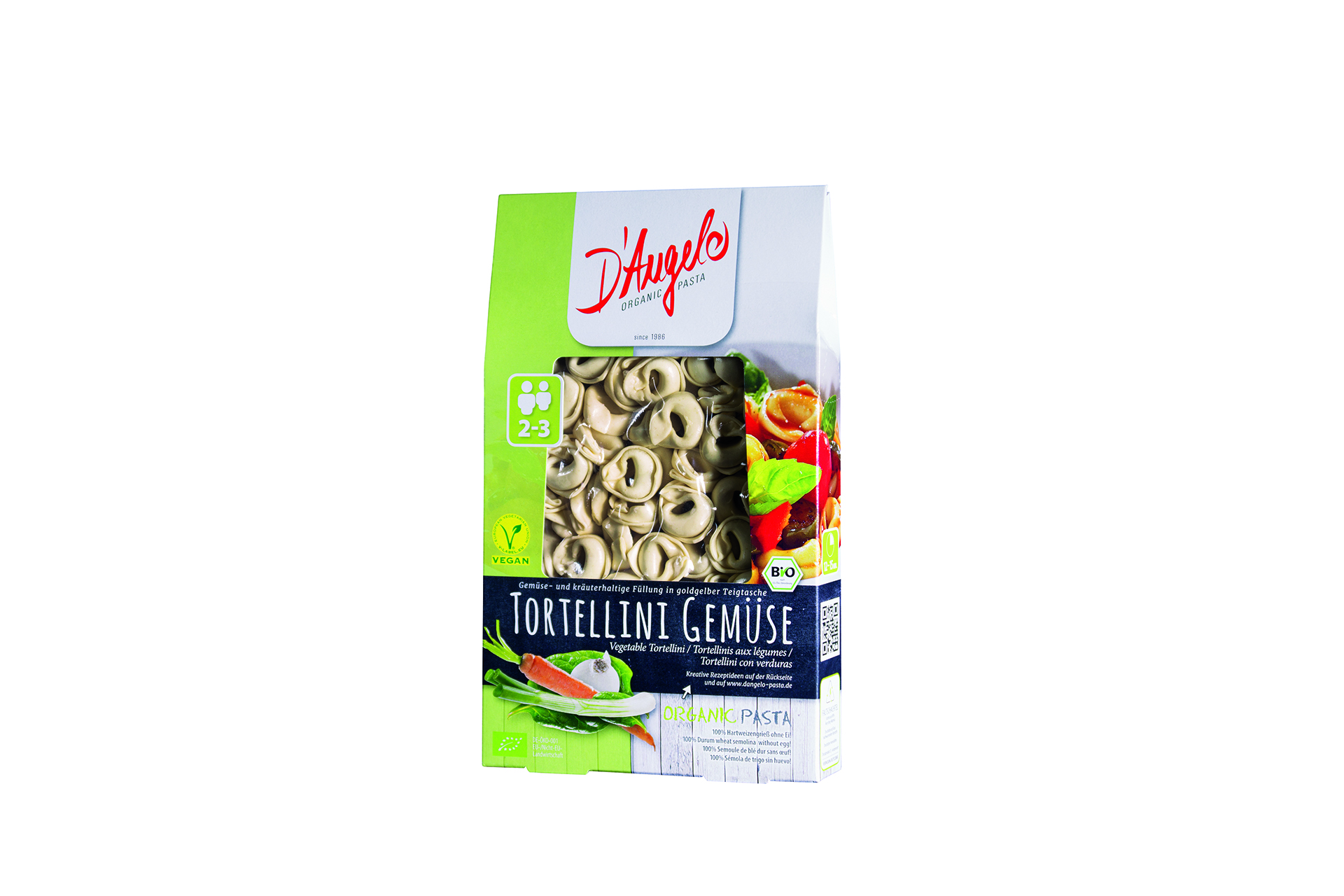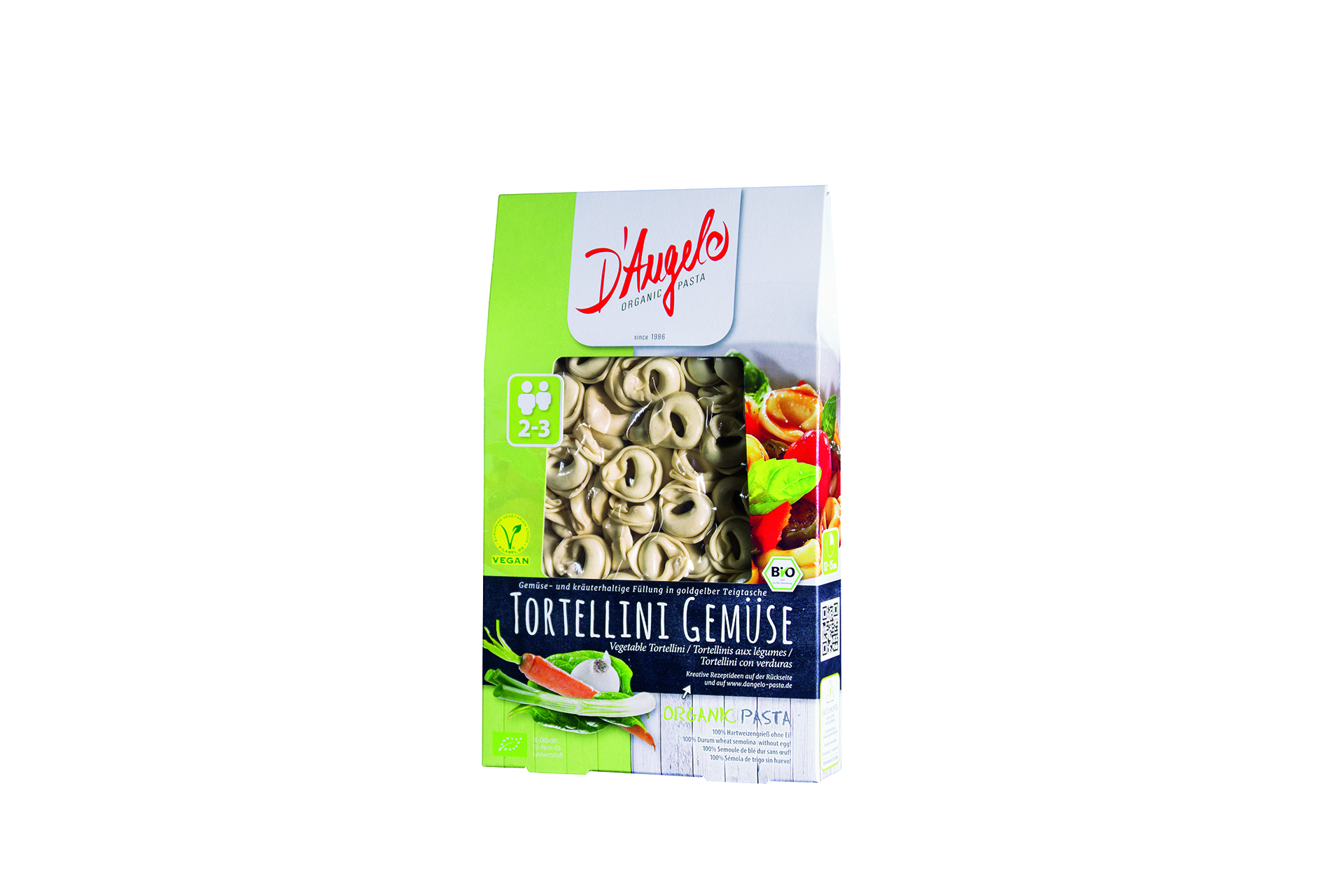 Tortellini vegetables
the little classic among the pasta varieties comes up trumps with confidence. the delicious vegetable composition of onions, carrots, leeks and spinach is allowed to fully develop, encased in mild pasta. a taste experience as round as usually only the favourite toy of the Italians.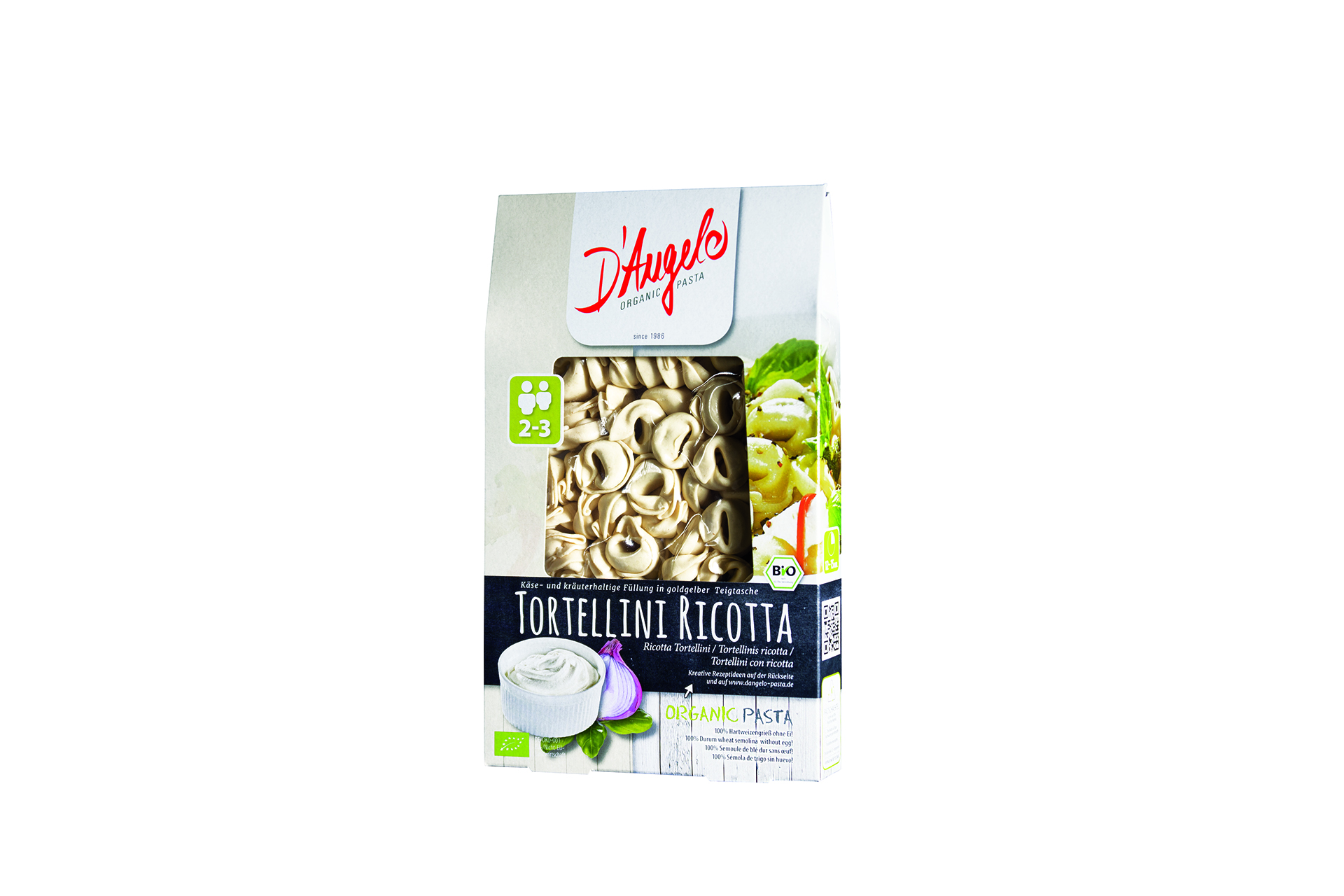 Tortellini ricotta
two that always get on well are united here in a classic duet: our tortellini, straight from Italian pasta heaven, come up with a delicious ricotta, which together with the mild and firm-to-the-bite pasta coating ensures a full-bodied taste experience.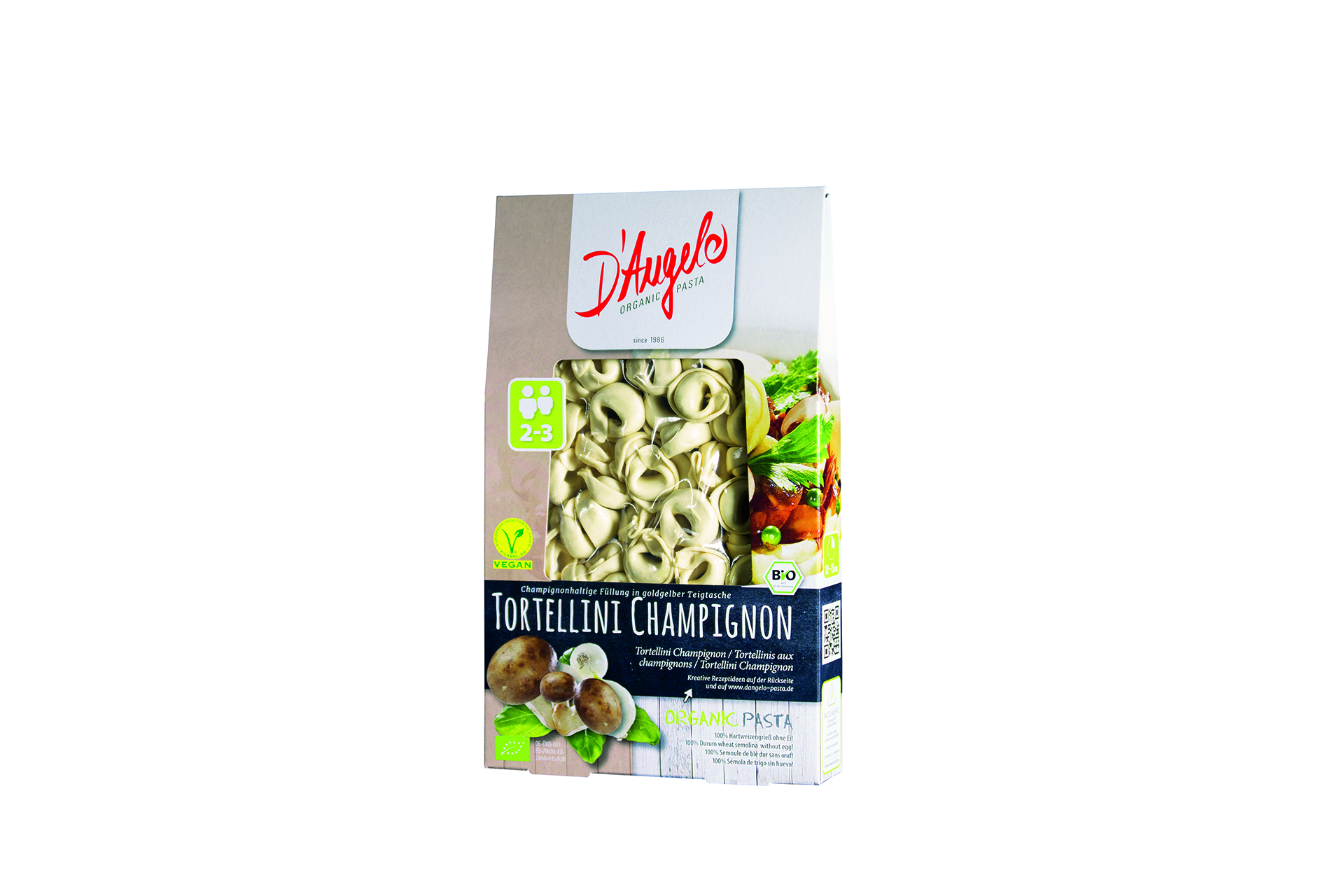 Tortellini mushroom
class pasta with a noble companion. the pleasantly firm consistency of the much-loved tortellini is combined here with the exquisitely tangy taste of selected mushrooms to create culinary elegance. a pasta experience at its best. this is how you let "bella italia" melt in your mouth!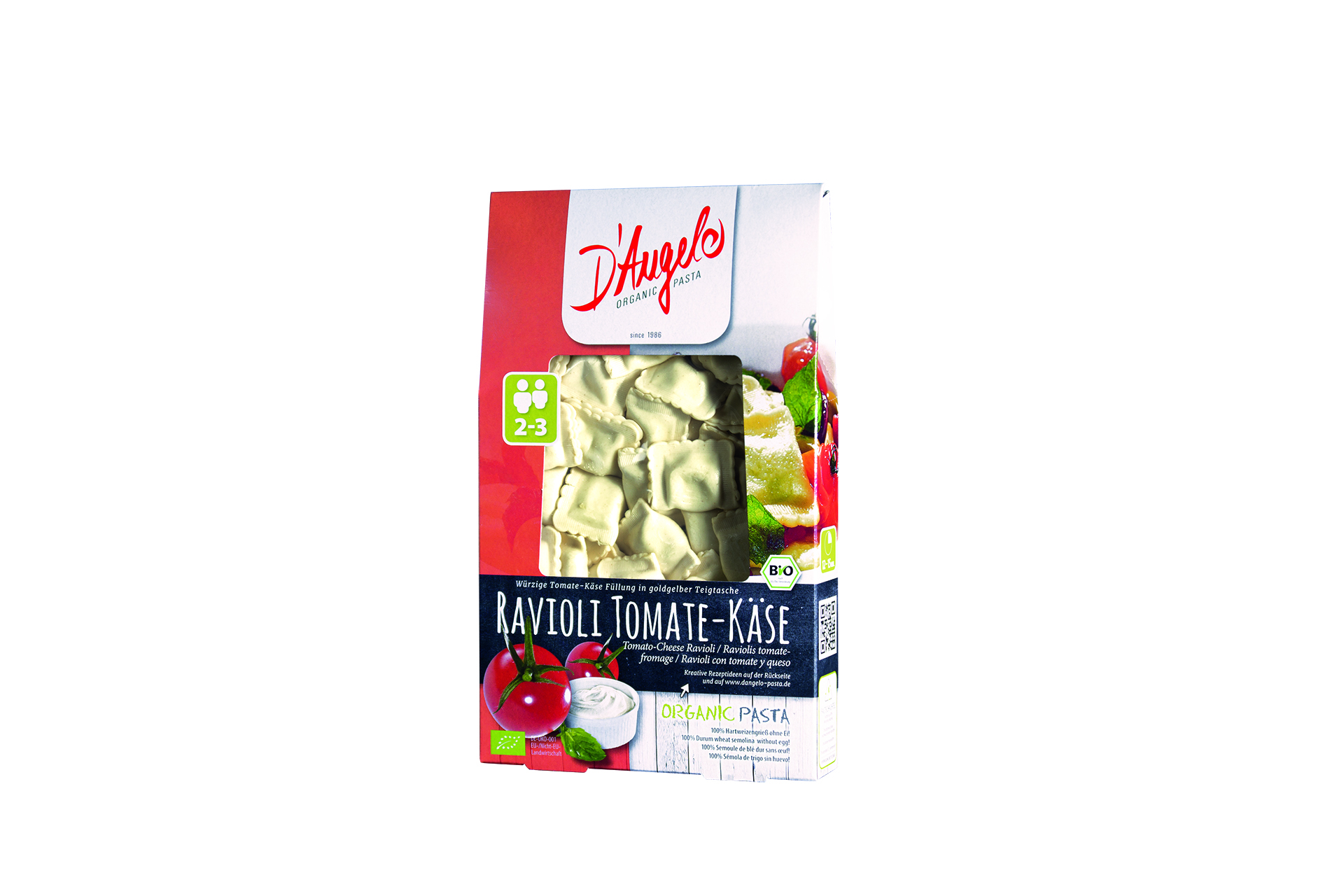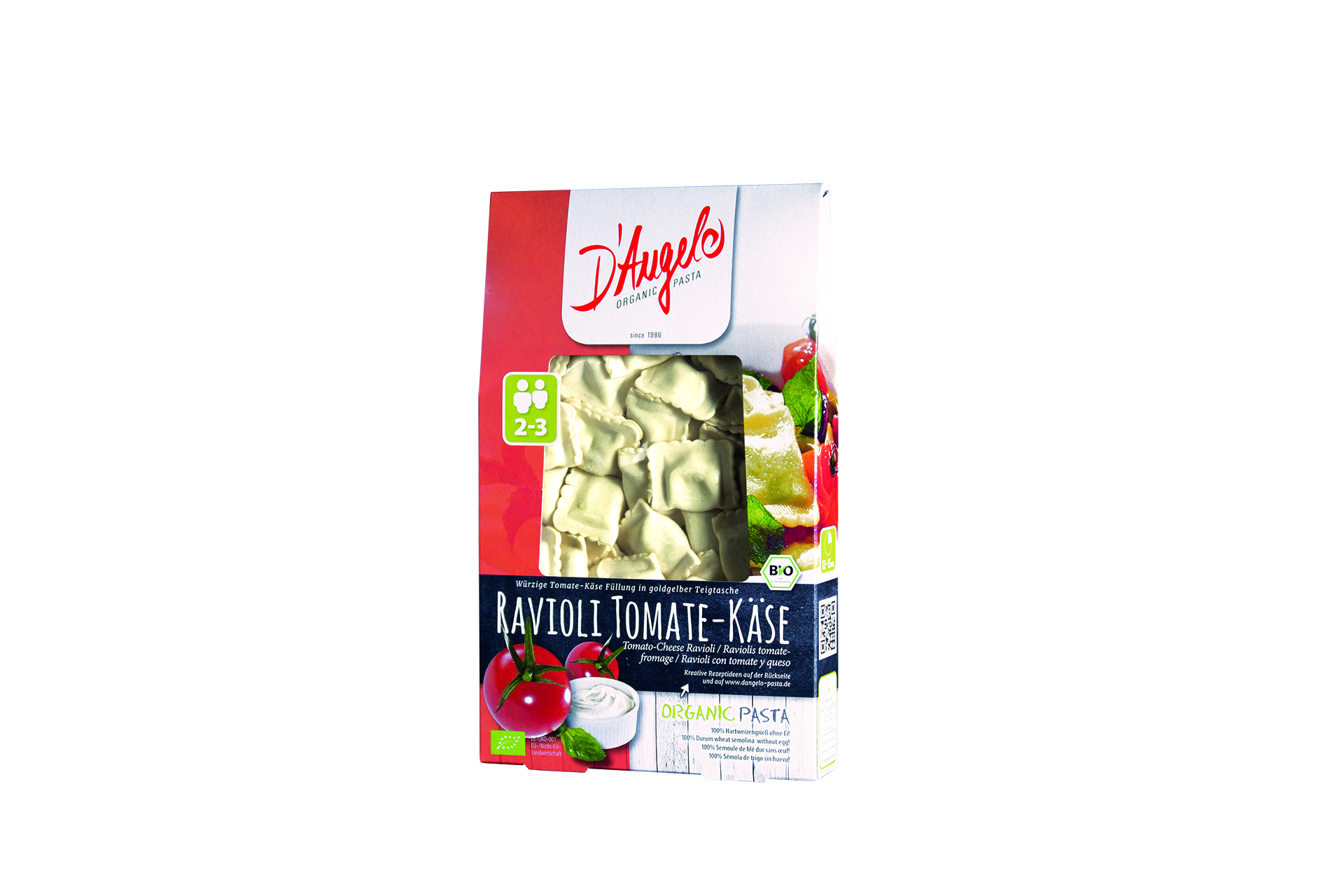 Tomato and cheese ravioli
the first bite reveals the rich aroma of sun-ripened tomatoes, while spicy cheese adds a savoury touch. these ingredients - lovingly packaged in small appetising dumplings... and ravioli are ready, the favourite of all children and a pasta classic that even adults can't resist.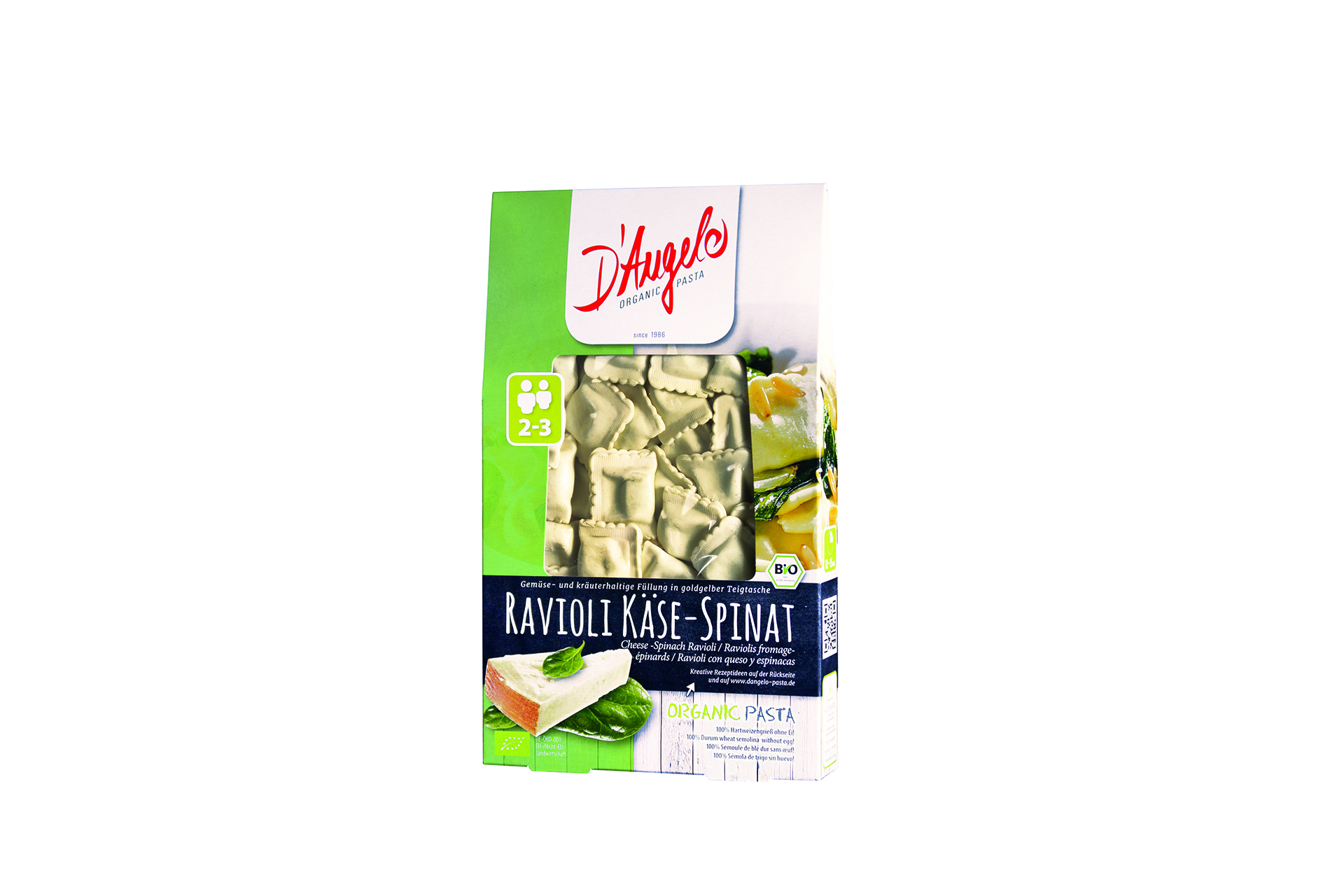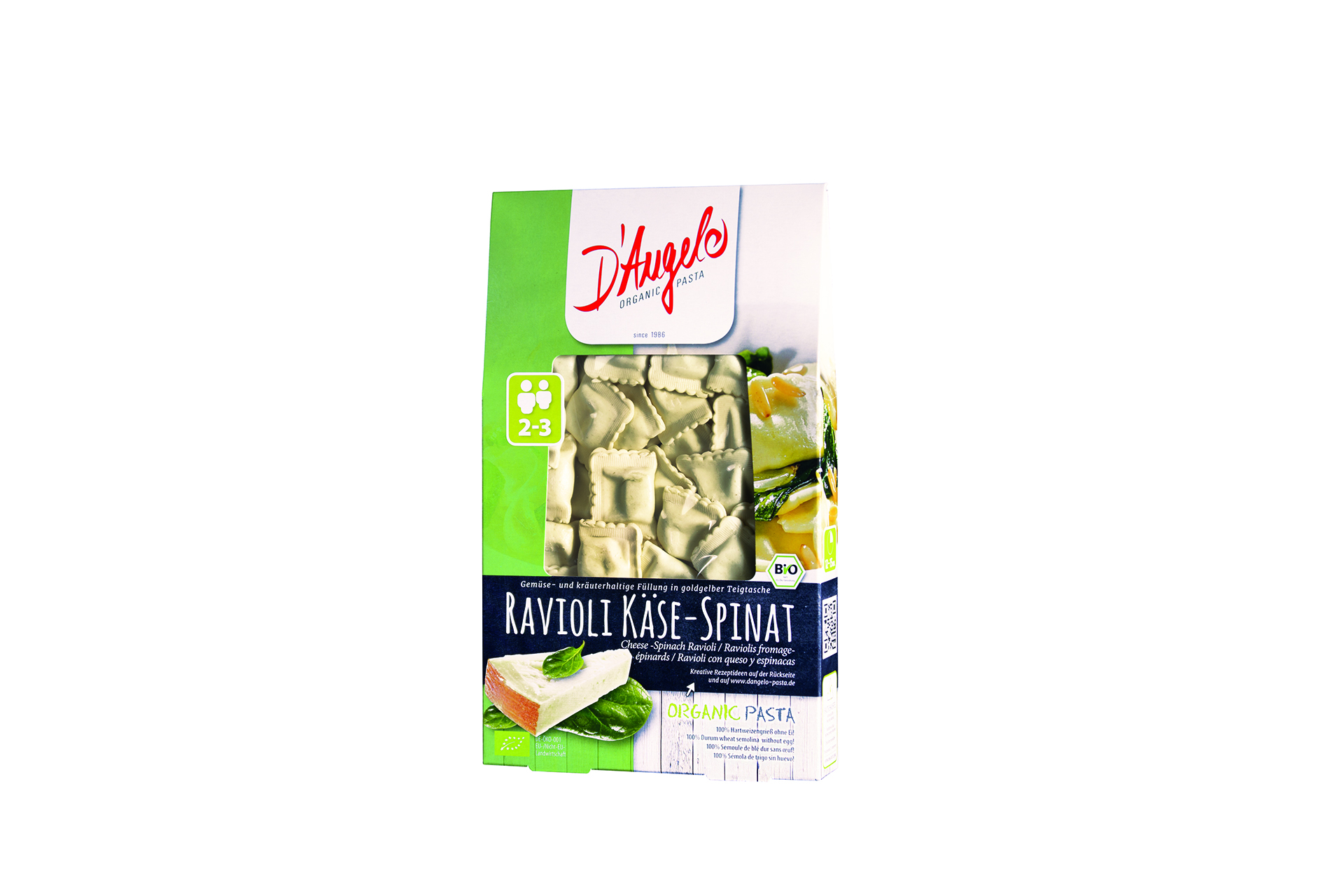 Cheese and spinach ravioli
three that love each other. a successful composition of tried and tested ingredients: spinach, strong and aromatic in taste, cheese that rounds it off with a deliciously tangy flavour and the Italian finishing touch - ravioli made from the best durum wheat semolina. a delicious promise!

CLICK HERE FOR OUR RECIPE VIDEOS AND RECIPE SUGGESTIONS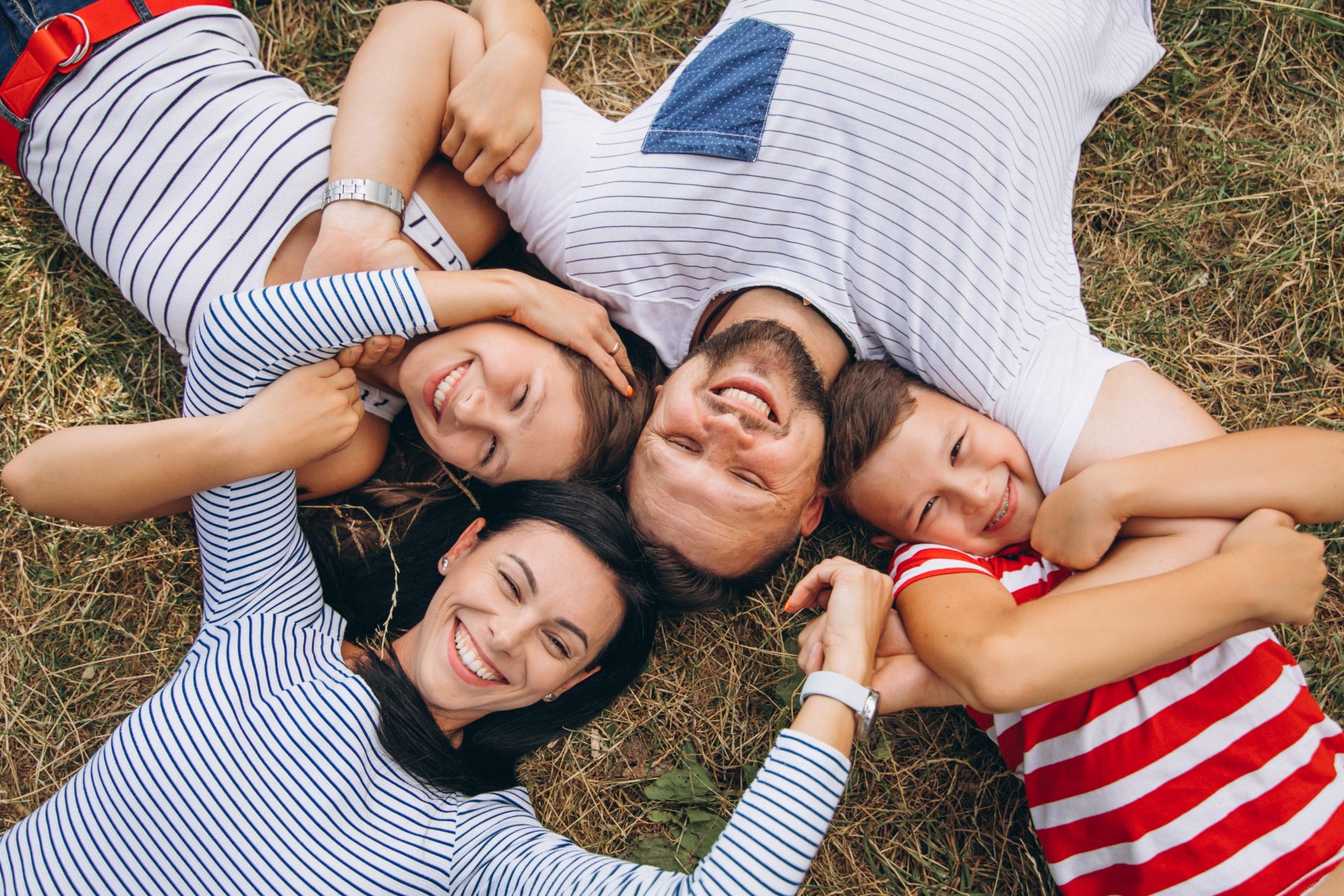 Popular with the whole family
Convince yourself of the unmistakable taste of our Italian organic pasta specialities. Get to know the efficiency of Italian pasta production, whose organic basic attitude is just as convincing as the Mediterranean culinary lightness and joie de vivre.
In addition to our fresh organic pasta specialities, we also have an equally tasty semi-fresh line. The special thing about it is that it is organic fresh and can still be kept unrefrigerated for up to 12 months. Thus, it has been considered unrivalled in its quality since 1988. Undoubtedly an unrivalled enrichment of your unrefrigerated organic pasta assortment.
Consumer-friendly vacuum-packed in 250g fresh packs. On request, "private label" in your corporate design is also possible. We look forward to your enquiry.